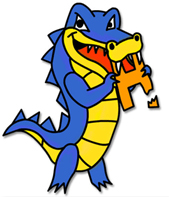 If you want to have an online business, you need reliable hosting to host your own website(s) online.
I strongly advise against using free hosting accounts or little known webhosts. Your website is IMPORTANT and you must choose a webhost that will hang in there and is dedicated to your success.
Because I'm extremely dedicated to your success, I'm going to make it so you have no excuse not to grab a hosting account.
Here's How...

After a bit of hard core negotiations with top hosting provider Hostgator, I was able to get you an amazing deal:
Your first month of hosting for only $0.01! 1 Cent! Just a penny! It cant get much better than that... can it?

Actually it can and does get better... Here's how --
You see, I want you to take the time to invest in your success. But, I also want to show YOU I am VERY interested in your success too!
And to prove it, I'm going to pay for your second month of hosting!

That's right! We will pay YOU to take this step toward your own success. So why am I doing this?
It's quite simply because I KNOW that when you take the first steps to get a website up and stick with it for a bit, you will see results!

So follow the directions below and let me help you build your business!
Sincerely,
Fabricio Cruz
Here's how it works:

I'll reimburse you for your second month of web hosting! Simple as that! Your first month is a penny, and your second month is FREE after reimbursement.
All you do is follow the steps below, and use the 1centforyou discount code when you sign up to HostGator.
You MUST sign up to HostGator through the link below.

You MUST use the 1centforyou discount code, otherwise we cannot reimburse you!

You MUST sign up for the "BABY" plan!

Step 1: Copy the following code from the box
Note: To copy the code, highlight '1centforyou' in the box above, then right-click in the box and select 'Copy'.
Step 3: Complete "Order Wizard" as shown in the video below... Be sure to enter 1centforyou in the Coupon field as shown below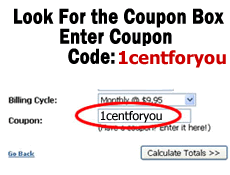 Step 4: Collect Your Money
After your second month of hosting, send us your month 2 HostGator receipt to lifestylesolutionsllc "at" gmail.com (obviously replace the "at" with an @ sign) and we'll reimburse you for that month as long as you are on the hatchling or baby plan!
So Click Here Now And Grab Your First 2 Months Of Hosting For Just A Penny!
Use the subject line "Reimbursement", and we'll reimburse you the full monthly fee for the hatchling or baby plans via paypal in 7-10 business days.
Click The Image Below To Get Started